The music played on our courses is a mixture of the best that brass music offers, from classical, film and jazz music.

Click here to go to our YouTube page where you can see video of some of our end of course concerts.
A huge amount of music is played on each course, and the children choose their favourites to play in the end of course concert. Here are the works played in recent concerts:
Summer 2019
Captain America by Alan Silvestri
Dr Who by Ron Granier
Ghostbusters by Ray Parker Jr.
Lord of the Rings by Howard Shore
Georgia on my Mind by Hoagy Carmichael
Airforce One by Jerry Goldsmith
Chablis and Champagne from Homage to the Noble Grape by Goff Richards
Mr Jumms from Three Brass Cats by Chris Hazell
Star Wars: the Force Awakens by John Williams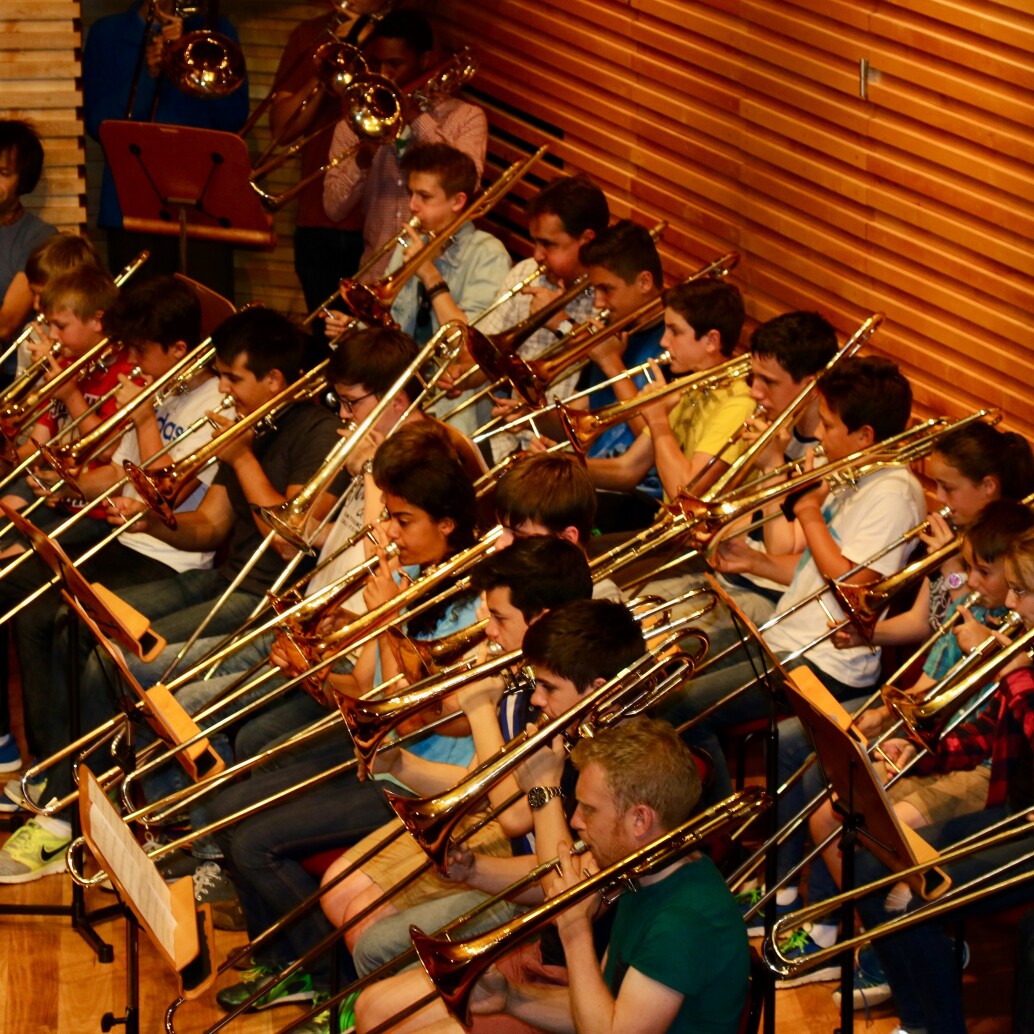 Easter 2019
Fanfare by Mel Broiles
Theme from James Bond by Monty Norman
Largo from Xerxes by Handel
Woodland Song by Eric Ball
Flighty Fanfare and Slithering Slides from Animal Bones by Mike Kempster
Theme from Cliffhanger by Trevor Jones
Procession of the Nobles from Mlada by Rimsky Korsakov
Theme from Pirates of the Caribbean by Hans Zimmer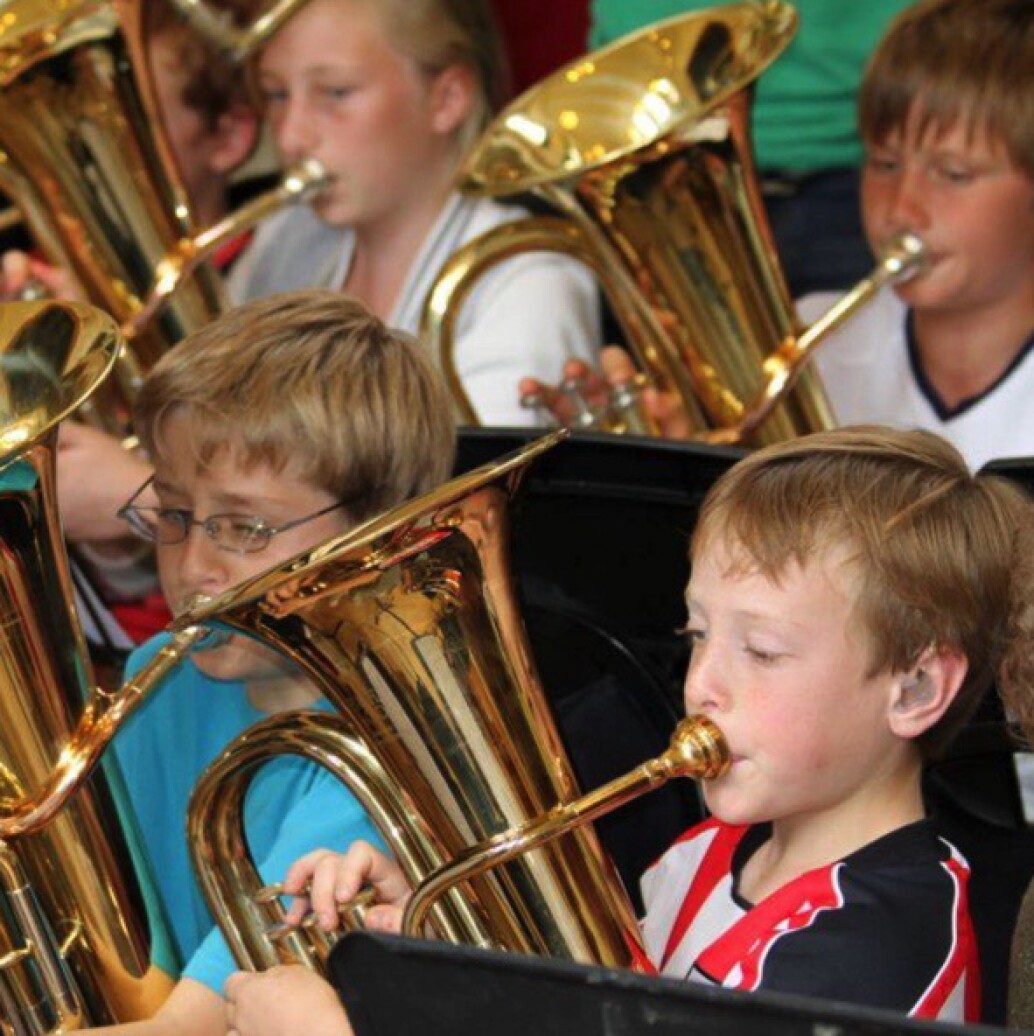 Summer 2018
America from Westside Story by Leonard Bernstein, arr. Linham
Bring Me Sunshine by Arthur Kent
Tonight from Westside Story by Leonard Bernstein, arr. Linham
Tutti's Trombones by Tutti Camarata
When She Loved Me from Toy Story by Randy Newman
The Great Escape by Elmer Bernstein
The Girl From Ipanema by Antonia Carols Jobim
Canis Major and Orion from Stargazing by Chris Hazell
City of Stars by Justin Hurwitz
Echoes of Harlem by Jim Parker
The Shepherd's Farewell by Berlioz
Allegro Moderato from Brandenburg Concerto No. 3 by Bach
Jealousy by Jacob Gade
On Her Majesty's Secret Service by John Barry
Highlights from "Planes" by Michael Mancina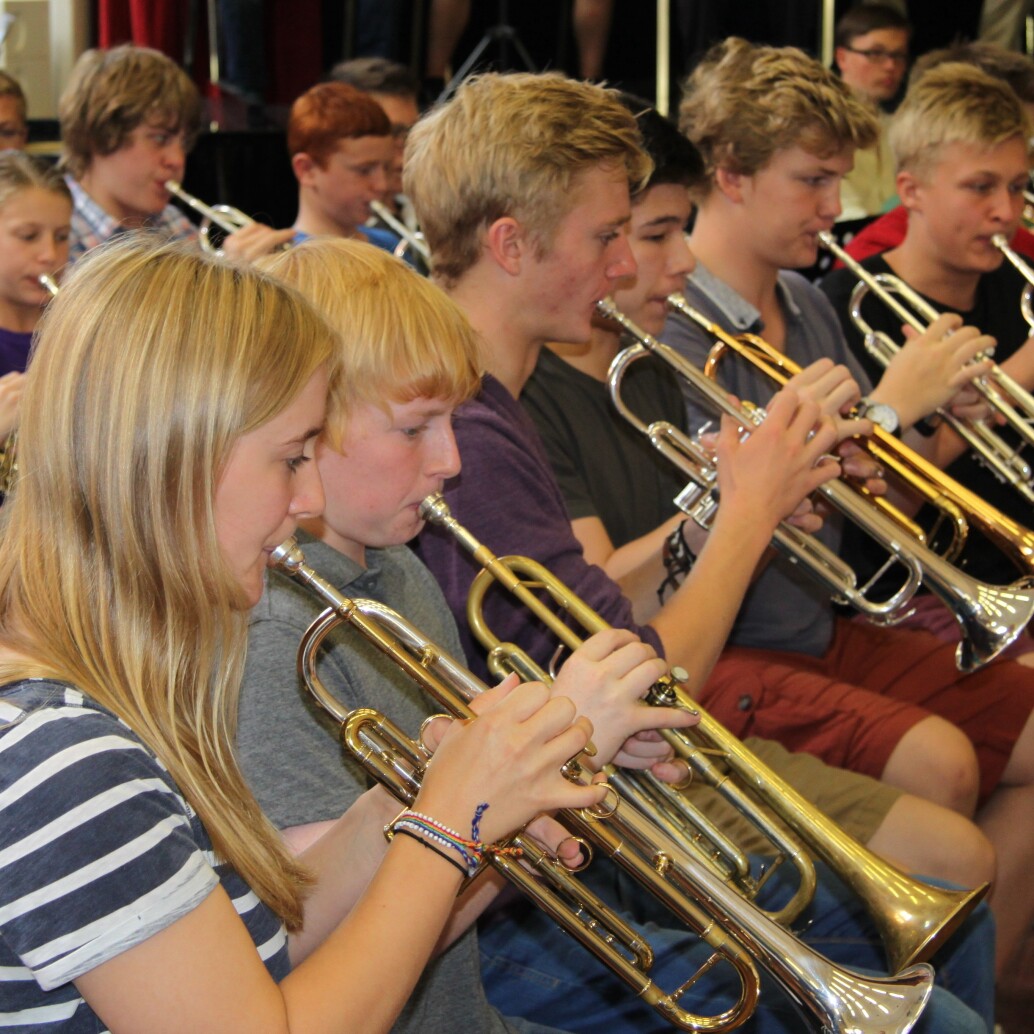 Easter 2018
Java by Al Hirt, arr. Ryan Linham
Clowns and Acrobats by Darrol Barry
Born Free by John Barry, arr. Ryan Linham
Marching through Georgia by Henry Clay Work, arr. Matt Kingston
Old MacDonald (Trad)
Pirates of the Aegean by David Bruce
Mr Jums by Chris Hazell
Star Trek by Various, arr. Ryan Linham
The Mask of Zorro by James Horner, arr. Darrol Barry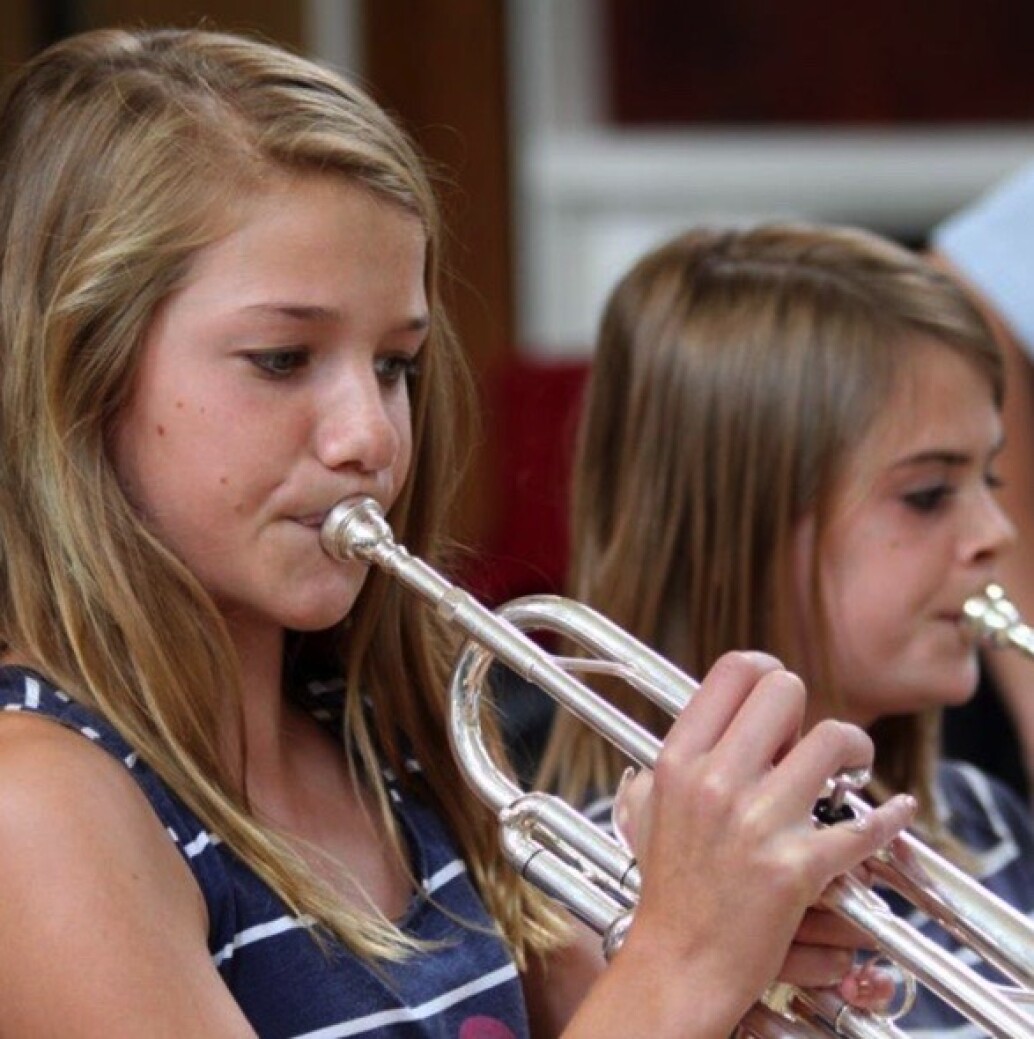 ---
And finally, a selection of pieces played in concerts from previous years...

Conquest of Paradise by Vangelis
Theme from Black Beauty by Denis King, arr. Linham
Mambo No. 5 by Perez Prado, Lou Bega and Zippy
Theme from Band of Brothers by Michael Kamen
A Nightingale Sang in Berkeley Square/I'm Getting Married in the Morning by Sherwin/Loewe
Back to the Future by Alan Silvestri
Cool Cats by Richard Bissil
Russian Fantasy by Mussorgsky
Praise by Chris Hazell
March of the Smurfs by Hanna, Barbera & Curtin
Spanish Flea by Julius Wechter
Spitfire by Alan Robinson
Harry Potter Medley by John Williams
Gospell Hall Suite by Chris Hazell
Os Justi by Bruckner
Los Canarios by Gaspar Sanz
Superman by John Williams
Star Wars by John Williams
Dad's Army by Perry/Taverner
The Liberty Bell by J P Sousa
Song for Japan by Steven Verhelst
Prelude from Te Deum by Charpentier arr. Linham
Alfie from Three Brass Dogs by Ryan Linham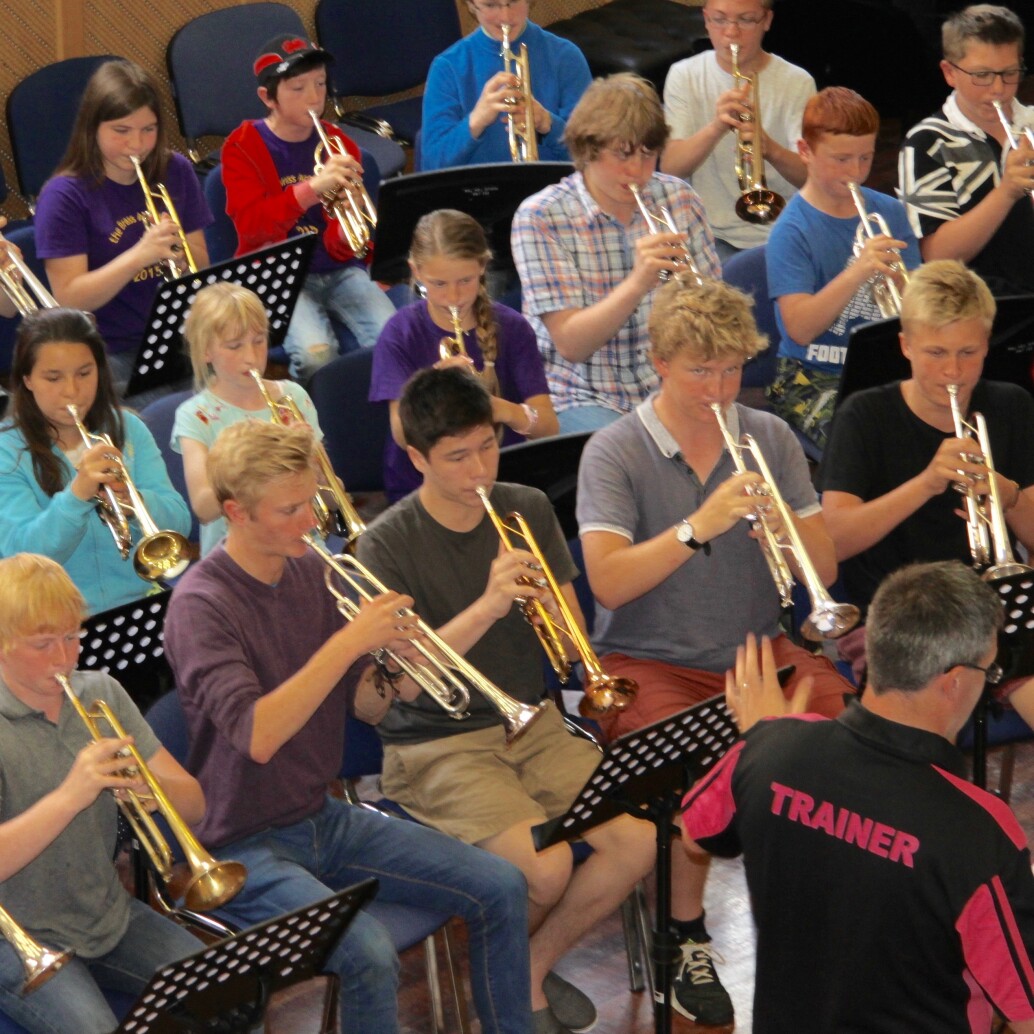 ---